Modernisation Of Prisons Project: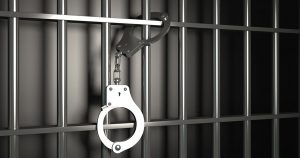 The Ministry of Home Affairs (MHA) has issued guidelines to states and Union Territories asking them to Modernize Prisons under the Modernisation of Prisons Project.
The Government of India has decided to provide financial assistance to States and UTs, through the Project for using modern-day security equipment in Prisons for:
To facilitate the task of reformation and rehabilitation of prisoners through correctional administration programmes.
Duration: The duration of the project is for five years – 2021-26.
The Central Government will provide Grant in aid to States and UTs for implementation of the project.
Grants-in-aid are payments in the nature of assistance, donations or contributions made by one government to another government, body, institution or individual.
MHA shall provide funds to States/UTs depending upon the number of prisons in a State/UT, number of prison inmates, jail staff, etc.
The proposal of funding will be decided by the Steering Committee constituted for implementation of the modernization of prisons project.
The project will cover all States and Union Territories and shall broadly cover the following prison types- Central Jails, District Jails, Sub-Jails, Women Jails, Open Jails, Special Jails etc.
Objectives of the Scheme:

Filling the existing gaps in security infrastructure of jails.
Providing new security equipment to jails in line with modern day technologies.
Strengthening the jail security system through security equipment like Door Frame/ Metal Detectors/ Security Poles, Baggage Scanners/ Frisking/ Search/ Jamming Solutions etc.
Focus on correctional administration, which includes bringing attitudinal change in the mindset of prison officials handling inmates through extensive training and by introducing appropriate programs for inmates for their skill development and rehabilitation, including engagement of trained correctional experts, behavioural experts, psychologists, etc.