Multi-State Cooperative Societies (MSCS) Amendment Bill, 2022: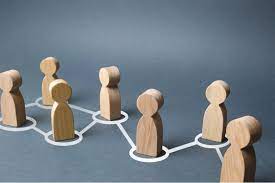 The Union Cabinet has approved the Multi-State Cooperative Societies (MSCS) Amendment Bill, 2022, which seeks to amend the Multi-State Cooperative Societies Act, 2002
A new Ministry of Cooperation was formed in July 2021 with an objective to provide renewed impetus to the growth of Cooperative Sector.
The amendments seek to improve ease of doing business, bringing greater transparency and enhance governance.
It has included provisions relating to representation of women and Scheduled Caste/Scheduled Tribe members on the board of multi-state cooperative societies.
The amendments have been brought to reform the electoral process, strengthen monitoring mechanisms and enhance accountability.
It will also widen the composition of board and ensure financial discipline, besides enabling the multi-state cooperative societies to raise funds.
To improve the governance of multi-state cooperative societies, the Bill has specific provisions for setting up of Cooperative Election Authority, Cooperative Information Officer and Cooperative Ombudsman.
There will also be a provision for issuing non-voting shares in multi-state co-operative societies to help them raise funds.
Further, the newly proposed Rehabilitation, Reconstruction & Development Fund will help in revitalising sick co-operative societies.
The Bill will incorporate the provisions of the 97th Constitutional Amendment.
Moreover, the provision for stipulating prudential norms will bring in financial discipline.
The amendments relating to auditing mechanism will ensure more accountability.