Mutual Legal Assistance Treaty: India- Poland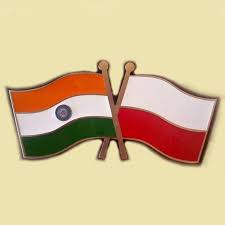 The Union Cabinet has approved the Treaty on Mutual Legal Assistance in Criminal Matters between the Government of India and Poland.
Mutual Legal Assistance Treaties (MLATs):
The MLATs in criminal matters are the bilateral treaties entered between the countries for providing international cooperation and assistance.
These agreements allow for the exchange of evidence and information in criminal and related matters between the signing countries.
Benefits of Treaty:
Investigation and Prosecution of Crime: It will enhance effectiveness of both the countries in investigation and prosecution of crime, through cooperation and mutual legal assistance in criminal matters.
Transnational Crime and its Linkages to Terrorism: It will provide a broad legal framework for bilateral cooperation with Poland in investigation and prosecution of crime as well as in tracing, restrain and confiscation of proceeds and instruments of crime as well as the funds meant to finance terrorist acts.
Gaining Better Inputs: It will be instrumental in gaining better inputs and insights in the modus operandi of organized criminals and terrorists.
These in turn can be used to fine tune policy decisions in the field of internal security.
The Ministry of Home Affairs is the nodal Ministry and the Central authority for seeking and providing mutual legal assistance in criminal law matters.
The Ministry of External Affairs may be involved in this process when such requests are routed through diplomatic channels by these Ministries.
Section 105 of the Criminal Procedure Code (CrPC) speaks of reciprocal arrangements to be made by the Central Government with the Foreign Governments with regard to the service of summons/warrants/judicial processes.
India has entered into Mutual Legal Assistance Treaties/Agreements with 42 countries (November 2019).