Nabhmitra Device : ISRO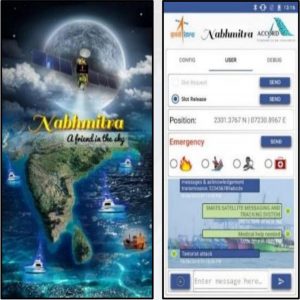 The ISRO-Space Applications Centre (Ahmedabad) successfully tested the Nabhmitra device at Neendakara.
Nabhmitra device is a satellite-based communication system developed for the safety of fishermen.
It enables two-way messaging services from and to the sea.
The weather and cyclone warnings will be communicated in the local language, the boats can also send distress messages to the authorities.
In emergency situations like capsizing and fire, fishers can press a button on the device and get in touch with the control centre.
While the control centre will receive the alert, including the location of the boat, the crew on the boat will get a response message from the control centre.
Apart from providing information about shipping channels and maritime boundaries, the device will also help to identify fishing fields.
It was developed by the Indian Space Research Organisation (ISRO).