Namoh 108 : New Variety Of Lotus Flower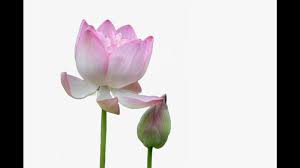 The Lucknow-based CSIR-NBRI (National Botanical Research Institute) has reportedly developed a new variety of lotus flowers called 'Namoh 108,' characterized by having 108 petals.
The name "Namoh 108" is a combination of the religious significance of the 'lotus flower' and the digit '108,' which holds importance in Hinduism.
Namoh 108 the lotus variety flowers from March to December and is rich in nutrients.
It's the first lotus variety in India to have its genome completely sequenced for its characteristics.
The release also included products derived from the lotus, such as apparel made from lotus fibre and a perfume called 'Frotus' extracted from lotus flowers.