Nano Urea Plants To Be Set Up Across The Country By 2025: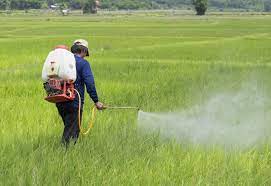 The Chemical and Fertilizer Minister said Nine Nano Urea plants to be set up across the country by 2025
The ministry is aiming to manufacture 44 crore bottles of Nano Urea by the year 2025.
To achieve the target nine plants will be set up across the country.
Nano Urea is a nanotechnology-based revolutionary Agri-input that provides nitrogen to plants.
It is developed and patented by the Indian Farmers Fertiliser Cooperative Limited (IFFCO).
IFFCO Nano Urea is the only nano fertilizer approved by the Government of India and included in the Fertilizer Control Order (FCO).
Compared to conventional urea prill, Nano Urea has a desirable particle size of about 20-50 nm and more surface area (10,000 times over 1 mm urea prill) and number of particles (55,000 nitrogen particles over 1 mm urea prill).
It contains 4.0 % total nitrogen (w/v).
The urea absorption rate by crops is 80 percent in the case of Nano Urea whereas the traditional urea absorption rate is only 30 percent.
Nano Urea is cost-effective and demonstrated an increase in crop yield.
It is produced by an energy-efficient, environment-friendly production process with less carbon footprints.
It is also easy to store than urea bags.