National Court Of Appeal: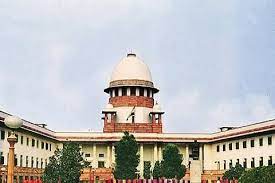 The Chief Justice of India N.V. Ramana has urged the Government to seriously consider Attorney General K.K.Venugopal's suggestion to restructure the judiciary to include four National Courts of Appeals.
He remarked that the judicial structure has remained stagnant since Independence and with four appellate courts, pendency will be remarkably reduced.
The National Court Appeal with regional benches in Chennai, Mumbai and Kolkata is meant to act as final court of justice in dealing with appeals from the decisions of the High Courts and tribunals within their region in civil, criminal, labour and revenue matters.
In such a scenario, a much-relieved Supreme Court of India situated in Delhi would only hear matters of constitutional law and public law.