National Internet Exchange of India (NIXI) : 18th Foundation Day.: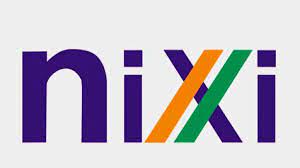 NIXI is a non-profit Company incorporated under Section 25 of the India Companies Act, 1956 with an objective of facilitating improved internet services in the country. It was registered on 19 June 2003 for spreading the internet infrastructure to the citizens of India through the following activities:
Internet Exchanges through which the internet data is exchanged amongst ISP's, Data Centers and content delivery networks (CDNs).
NIXI is also the .IN Registry managing India's country code top level domain (ccTLD) – .IN and .भारत IDN domain.
NIXI also manages the National Internet Registry of the country delegating Internet Protocol addresses (IPv4 and IPv6) and Autonomous System numbers to the Indian Affiliates.