National Judicial Data Grid: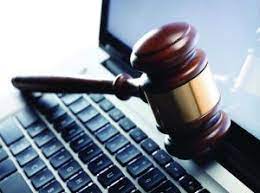 The National Judicial Data Grid (NJDG) has gained significant attention for its role in revolutionizing the way judicial proceedings are managed in India.
National Judicial Data Grid is a database of orders, judgments and case details of 18,735 District & Subordinate Courts and High Courts created as an online platform under the eCourts Project.
Data is updated on a near real-time basis by the connected District and Taluka courts.
It provides data relating to judicial proceedings/decisions of all computerized district and subordinate courts of the country.
All High Courts have also joined the NJDG through web services, providing easy access facility to the litigant public.
Features:

Aligned with the National Data Sharing and Accessibility Policy (NDSAP), NJDG provides an Open Application Programming Interface (API) to Central & State Governments.
This API offers streamlined access to NJDG data using designated departmental IDs and access keys.
This feature is intended for institutional litigants to evaluate and monitor cases, with plans to extend access to non-institutional litigants in the future.