National Language Debate: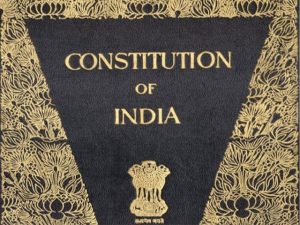 Remarks by a Hindi actor to the effect that Hindi is the national language of India sparked a controversy recently over the status of the language under the Constitution.
The Constitution of India has not given any language a national status.
Under Article 343 of the Constitution, the official language of the Union shall be Hindi in Devanagari script.
The international form of Indian numerals will be used for official purposes.
In the constituent assembly discussions, it was decided that English would continue to be used for a period of 15 years.
The Constitution said that after 15 years, Parliament may by law decide on the use of English and the use of the Devanagari form of numbers for specified purposes.
Article 351: It is the Union government's duty to promote the spread of Hindi so that it becomes "a medium of expression for all elements of the composite culture of India" and also to assimilate elements of forms and expressions from Hindustani and languages listed in the Eighth Schedule.
The Official Languages Act, 1963 was passed in anticipation of the expiry of the 15-year period during which the Constitution originally allowed the use of English for official purposes.
Its operative section provided for the continuing use of English, notwithstanding the expiry of the 15-year period.
Jawaharlal Nehru had given an assurance in 1959 that English would remain in official use and as the language of communication between the Centre and the States.
The Official Languages Act, 1963, did not explicitly incorporate this assurance, causing apprehensions in some States as the January 1965 deadline neared.
At that time, PM Lal Bahadur Shastri reiterated the government's commitment to move towards making Hindi the official language for all purposes.
It created an apprehension that Hindi would be imposed in such a way that the future employment prospects of those who do not speak Hindi will be bleak.