National Logistics Policy 2022: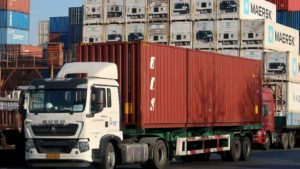 The Government has launched a National Logistics Policy (NLP) 2022, aiming to achieve 'quick last-mile delivery', end transport-related challenges.
Logistics encompasses planning, coordinating, storing, and moving resources —people, raw materials, inventory, equipment, etc., from one location to another, from the production points to consumption, distribution, or other production points.
The term "logistics" describes the total process of controlling the acquisition, storage, and delivery of resources to their intended location.
It entails locating potential distributors and suppliers and evaluating the viability and accessibility of such parties.
The policy focuses on key areas such as process re-engineering, digitisation, and multi-modal transport.
It is a crucial move as high logistics cost impacts the competitiveness of domestic goods in the international market.
The need for a national logistics policy was felt since the logistics cost in India is high as compared to other developed economies.
Logistics costs have to be cut by half to be near global benchmarks by 2030 by reducing the cost of logistics from 14-18% of GDP to global best practices of 8%.
Countries like the US, South Korea, Singapore, and certain European nations have such a low logistics cost-to-GDP ratio.
The current cost is 16% of GDP.
Being the 5th largest economy in the world, India aims to be among the top 10 in the LPI (Logistics Performance Index) by 2030. It has to match the pace of South Korea.
In 2018, India was ranked 44th in the LPI.
Creating data-driven Decision Support Systems (DSS) to enable an efficient logistics ecosystem.
The policy's target is to ensure that logistical issues are minimised, exports grow manifold, and small industries and the people working in them benefit significantly.