National Panchayat Awards: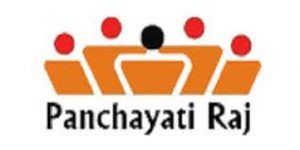 Leading to the National Panchayati Raj Day celebrations on 24th April 2023, Ministry of Panchayati Raj is organizing the National Panchayati Raj Award Celebration week (17th -21st April 2023), under which 'National Conference on Themes 2, 4 & 5: Healthy Panchayat, 'Water Sufficient Panchayat' and 'Clean and Green Panchayat' is scheduled to be held in New Delhi
Under the National Panchayat Awards 2023, Gowthampur Gram Panchayat, Telangana for Healthy Panchayat, Nellutla Gram Panchayat, for Water Sufficient Panchayat and Kundal Gram Panchayat, Maharashtra for Clean and Green Panchayat, have secured the first position. Under the "Healthy Village" theme, Panchayats need to ensure healthy lives and wellbeing for all through health checkup, 100% immunization, institutional delivery, nutrition and early child-care through ICDS etc.
Under the 'Water Sufficient Village' Panchayats need to ensure access to potable water facilities to every household, grey water treatment & purification, address groundwater depletion, arsenic contamination, rainwater harvesting & groundwater recharge etc.
Under the 'Clean and Green Village' Panchayats aim for 100% ODF villages, solid & liquid waste management, shift to renewable source of energy, enhanced green cover, conservation of biodiversity etc.
The National Panchayat Awards :
It honour the best-performing panchayats (local self-government bodies) across the country by assessing their performance in attainment of SDGs.
The awards were first instituted in 2011 and have since been held every year.