Today Current Affairs: 6th April 2021 for UPSC IAS exams, State PSC exams, SSC CGL, State SSC, RRB, Railways, Banking Exam & IBPS, etc
Multilateral Maritime Exercise La Perouse: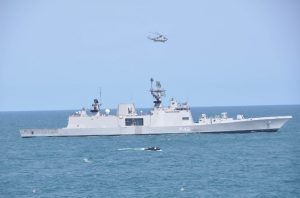 Indian Navy Ships INS Satpura and INS Kiltan along with P8I Long Range Maritime Patrol Aircraft are participating, for the first time in multilateral maritime exercise La Pérouse, being conducted in the Eastern Indian Ocean Region from 5th to 7th April 2021.
Post conduct of La Perouse, the Indo-French Naval exercise "Varuna" is scheduled in the Western Indian Ocean, wherein UAE too shall be participating.
About the Exercise:
The first edition of La Pérouse joint exercise, initiated by France in 2019, included ships from Australia, Japan, and the US.
The exercise is named after the eighteenth-century French Naval explorer.
India's participation in 2021 completed the QUAD force representation in the French-led Naval Exercise.
QUAD is a grouping of India, USA, Australia and Japan which aims to safeguard the interests of democratic nations in the Indo-Pacific region and address global challenges.
It will witness complex and advanced naval operations including surface warfare, anti-air warfare and air defense exercises, weapon firing exercises, cross deck flying operations, tactical maneuvers, and seamanship evolutions such as replenishment at sea.
It will provide an opportunity for these five like-minded, high-end naval forces to develop closer links, sharpen their skills, and promote maritime cooperation throughout a free and open Indo-Pacific.
Tribunals Reforms (Rationalisation and Conditions of Service) Ordinance, 2021: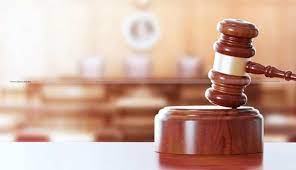 The President of India has promulgated the Tribunals Reforms (Rationalisation and Conditions of Service) Ordinance, 2021, by which the appellate authorities under nine Acts have been done away with and the right to hear appeals under the statute has been conferred to High Courts.
Section 184 of the Finance Act, 2017 has been amended to empower the Central Government to make rules for qualifications, appointment, term of office, salaries and allowances, resignation, removal, and other terms and conditions of service of Members of Tribunals.
The Ordinance omits the following Tribunals/ Appellate Authorities from the purview of Finance Act:
Airport Appellate Tribunal established under the Airport Authority of India Act, 1994
Appellate Board established under the Trade Marks Act, 1999
Authority for Advance Ruling established under the Income Tax Act, 1961
Film Certification Appellate Tribunal established under the Cinematograph Act, 1952
Further, it substitutes the National Consumer Disputes Redressal Commission established under the erstwhile Consumer Protection Act, 1986 with a National Consumer Disputes Redressal Commission established under the Consumer Protection Act, 2019.
Integrated Health Information Platform (IHIP):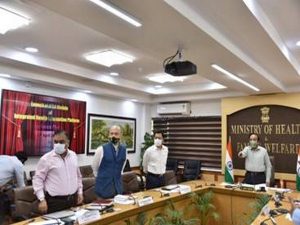 The Union Minister of Health, Harsh Vardhan launched the Integrated Health Information Platform (IHIP).
The Integrated Health Information Platform (IHIP) is the next generation highly refined version of the presently used Integrated Disease Surveillance Programme (IDSP).
According to the minister, India is the first country in the world to adopt such an advanced disease surveillance system.
The new version of IHIP will house the data entry and management for India's disease surveillance program.
In addition to tracking 33 diseases now as compared to the earlier 18 diseases, it shall ensure near-real-time data in digital mode, having done away with the paper mode of working.
Terming this as the world's biggest online disease surveillance platform, he stated that it is in sync with the National Digital Health Mission.
New Digital Currency: China: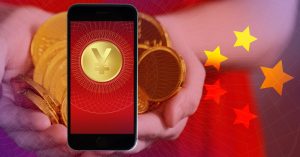 China in February launched the latest round of pilot trials of its new digital currency, with reported plans of a major roll-out by the end of the year and ahead of the Winter Olympics in Beijing in February 2022.
Officially titled the Digital Currency Electronic Payment (DCEP), the digital RMB (or Renminbi, China's currency) is a digital version of China's currency.
It can be downloaded and exchanged via an application authorized by the People's Bank of China (PBOC), China's central bank.
Digital currency is a legal tender guaranteed by the central bank, not a payment guaranteed by a third-party operator.
There is no third-party transaction, and hence, no transaction fee.
Unlike e-wallets, digital currency does not require Internet connectivity.
The payment is made through Near-field Communication (NFC) technology.
Unlike non-bank payment platforms that require users to link bank accounts, this can be opened with a personal identification number.
E9 Initiative: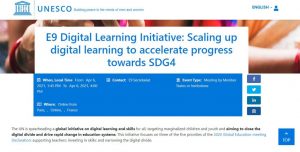 Consultation meeting of Education Ministers of E9 countries on E9 initiative to be held tomorrow.
The consultation is the first of a three-phased process to co-create an initiative on digital learning and skills, targeting marginalized children and youth, especially girls.
The E9 initiative:
The initiative aims to accelerate recovery and advance the Sustainable Development Goal 4 agenda by driving rapid change in education systems in three of the 2020 Global Education Meeting priorities:

(i) support to teachers;
(ii) investment in skills; and
(iii) narrowing of the digital divide.

Participants: Spearheaded by the UN, the E9 countries include Bangladesh, Brazil, China, Egypt, India, Indonesia, Mexico, Nigeria, and Pakistan.
Benefits: Building on the established partnership of E9 countries allows these nine countries the opportunity to benefit from this global initiative and accelerate progress on digital learning and skills towards the achievement of Sustainable Development Goal 4 – Quality Education.
Babu Jagjivan Ram 113th birth anniversary.: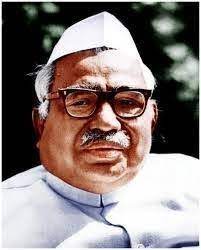 The Prime Minister paid tributes to freedom fighters and former Deputy Prime Minister Babu Jagjivan Ram on his 113th birth anniversary.
Jagjivan Ram, popularly known as Babuji, was a national leader, a freedom fighter, a crusader of social justice, a champion of depressed classes, and an outstanding Parliamentarian.
Jagjivan Ram was born on 5th April 1908 in Chandwa in Bihar to a Dalit family.
In 1931, he became a member of the Indian National Congress (Congress Party).
He was instrumental in the foundation of the All India Depressed Classes League, an organisation dedicated to attaining equality for untouchables, in 1934-35.
He was a champion of social equality and equal rights for the Depressed Classes.
In 1935, he proposed at a session of the Hindu Mahasabha that drinking water wells and temples be open to untouchables.
In 1935, Babuji also appeared before the Hammond Commission at Ranchi and demanded, for the first time, voting rights for the Dalits.
He was jailed twice in the early 1940s for his political activities associated with the Quit India movement against British rule.
When Jawaharlal Nehru formed the provisional government, Jagjivan Ram became its youngest minister.
After independence he held the labour portfolio until 1952. Thereafter he served in Nehru's cabinet in the posts of minister for communications (1952–56), transport and railways (1956–62), and transport and communications (1962–63).
He served as minister for food and agriculture (1967–70), and in 1970 he was made minister of defense.
The Indo-Pakistan War of 1971 was fought when he was the defense minister.
He left Congress in 1977 and joined the Janata Party alliance, along with his Congress for Democracy (new party). He later served as the Deputy Prime Minister of India (1977–79).
Jagjivan Ram was a member of the Parliament uninterrupted from 1936 to 1986 (40 years) and this is a world record.
He also holds another record for being the longest-serving cabinet minister in India (30 years).
58th National Maritime Day (5th April):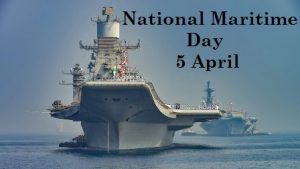 The Ministry of Ports, Shipping & Waterways celebrated the 58th National Maritime Day (5th April).
Maritime India Vision-2030, was also discussed at the occasion.
National Maritime Day is celebrated every year on 5th April to commemorate the maiden voyage of the first Indian flag merchant vessel 'S.S LOYALTY' from Mumbai to London, on April 5th, 1919.
2021 Theme: 'Sustainable Shipping beyond Covid-19'.
It is celebrated to encourage the merchant shipping industry of India. Shipping contributes a lot to the country's economy.
At present, 90% of India's international trade in terms of volume and 77% in terms of value is moved by sea.
World's Highest Railway Bridge In Jammu & Kashmir By Indian Railways: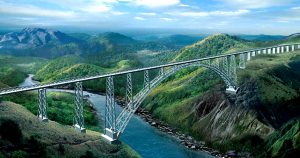 The Prime Minister has lauded the completion of Arch closure of the Chenab Bridge, the World's Highest Railway Bridge in Jammu & Kashmir by Indian Railways.
The length of the Chenab bridge will be 1,315 metres with 17 spans, of which the span of the main arch across the Chenab river will be 467m.
The bridge is part of an ambitious 272-km rail link project and is being constructed by the Northern Railway at an estimated cost of ₹28,000 crores.
The bridge will be able to withstand earthquakes with a magnitude of up to eight and high-intensity blasts.
The bridge, which will include a 14-metre dual carriageway and a 1.2-metre-wide central verge, will have a design speed of around 100 kilometers per hour with a lifespan of 120 years.
INS Viraat: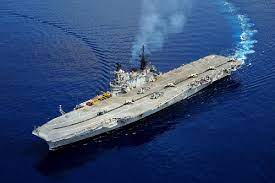 INS Viraat, the Navy's decommissioned aircraft carrier, has become the "private property" of a ship-breaker who has already torn down 40% of its body, chiefly for scrap, the Supreme Court told a private company, that wants to turn the vessel into a maritime museum-cum-adventure center.
On February 10, the court had ordered a stay in the process of dismantling the ship.
The carrier was bought by the Gujarat-based Shree Ram Group, a ship-breaking firm, in a bid.
The 67-year-old iconic warship was towed to the breaking yard after over three decades' service in the Navy.
INS Viraat was a Centaur-class aircraft carrier of the Indian Navy.
INS Viraat was the flagship of the Indian Navy before INS Vikramaditya was commissioned in 2013.
The ship was completed and commissioned in 1959 as the Royal Navy's HMS Hermes, and decommissioned in 1984.
It was sold to India in 1987.
INS Viraat was commissioned into the Indian Navy in 1987 served till 2016 when it was decommissioned.