National Policy For Rare Diseases 2021 : Exemption From Basic Customs Duty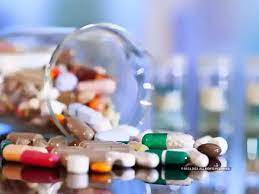 The Union Government has given full exemption from basic customs duty on all drugs and food for special medical purposes imported for personal use for treatment of all Rare Diseases listed under the National Policy for Rare Diseases 2021.
The exemption has been granted by the Central Board of Indirect Taxes and Customs (CBIC) by substituting "Drugs, Medicines or Food for Special Medical Purposes (FSMP)" instead of "drugs or medicines".
Rare diseases (also called "Orphan" diseases) are broadly defined as diseases that infrequently occur in a population and three markers are used (the total number of people with the disease, its prevalence, and the availability/non-availability of treatment options).
The World Health Organisation (WHO) defines a rare disease as having a frequency of less than 6.5-10 per 10,000 people.
About 95% rare diseases have no approved treatment and less than 1 in 10 patients receive disease-specific treatment.
National Policy for Rare Diseases, 2021:
It categories 'rare disease' into three groups:

Group 1: Disorders amenable to one-time curative treatment.
Group-2: Diseases requiring long term/lifelong treatment having relatively lower cost of treatment and benefit has been documented in literature and annual or more frequent surveillance is required.
Group 3:- Diseases for which definitive treatment is available but challenges are to make optimal patient selection for benefit, very high cost and lifelong therapy.

The government would notify selected Centres of Excellence at premier government hospitals for comprehensive management of rare diseases.
Provision for financial support of up to Rs. 50 lakhs to the patients suffering from any category of the Rare Diseases and for treatment in any of the Centre of Excellence (CoE) mentioned in NPRD-2021, outside the Umbrella Scheme of Rashtriya Arogaya