National Rare Diseases Committee: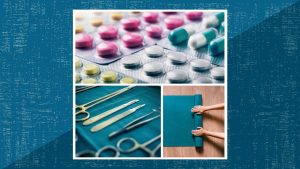 Delhi High Court has taken a proactive step to address the challenges faced by patients with rare diseases by establishing a five-member panel to implement the Centre's rare diseases policy effectively.
The panel, known as the National Rare Diseases Committee, aims to ensure that patients enrolled with the All-India Institute of Medical Sciences (AIIMS), Delhi, receive timely treatment and benefit from the policy.
The mandate of the Committee would broadly be to take all steps needed for implementation of the National Rare Disease Policy, 2021.
The National Rare Diseases Committee is a five-member panel who will work together to address the challenges faced by patients with rare diseases established by the Delhi High Court to implement the rare diseases policy and ensure efficient treatment for patients.
The committee consists of experts from relevant fields, including medical professionals, policymakers, and representatives from healthcare institutions.
National Rare Disease Policy 2021:
Increase focus on indigenous research and local production of medicines.
Lower the cost of treatment of rare diseases.
Screen and detect rare diseases early for prevention.
Major Provisions of the Policy:

Group 1: Disorders amenable to one-time curative treatment.
Group 2: Diseases requiring long-term or lifelong treatment.
Group 3: Diseases with available treatment but challenges in patient selection, high cost, and lifelong therapy.