New Pension Rules For Civil Servants: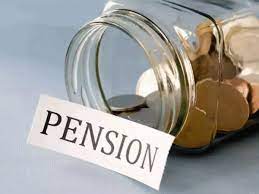 The Central Government has amended its pension rules putting new restrictions on officials of intelligence and security organizations after retirement.
The government has amended Rule-8(3)(a) of the CCS (Central Civil Services) Pension Rules-1972.
The Centre has notified Central Civil Services (Pension) Amendment Rules, 2020.
The said rules were first drafted in 1972 and have been amended 47 times.
In 2008, Rule 8 pertaining to "pension subject to future good conduct" was first amended by inserting the condition that retired intelligence and security officials will not publish any material that affects the "sovereignty and integrity of India, the security, strategic, scientific or economic interests of the State, or relationship with a foreign State or which would lead to incitement of an offense".
Amended Rule-8(3)(a):
Officials retired from certain intelligence or security establishments (included under the 2nd schedule of RTI Act) will not be allowed to write anything about their organization without permission.
The Second Schedule of the Right to Information (RTI) Act 2005 covers 26 organizations including the Intelligence Bureau, R&AW, Directorate of Revenue Intelligence, CBI, NCB, BSF, CRPF, ITBP, and CISF.
Requires the retired officials to sign an undertaking – Form 26 – and declare that without the prior approval of the competent authority they will not publish any information related to the "domain of the organization and obtained by virtue of my working in the said organization".
The amendment expands the scope to include any information related to the "domain of the organization, any reference or information about any personnel and his designation, and expertise or knowledge gained by virtue of working in that organization."