Palestine Blamed India For Suppressing Its Human Rights Of All People: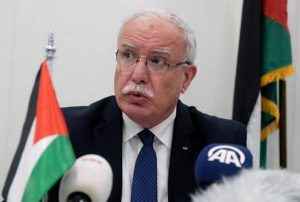 Palestine blamed India for suppressing its human rights of all people as India abstained from the latest resolution on the Palestinian issue.
India abstained from voting on a resolution at the United Nations Human Rights Council (UNHRC) that came up in the backdrop of the latest round of conflict between Israel and the Gaza strip, the coastal part of the Palestinian territories.
UNHRC is an inter-governmental body within the United Nations (UN) system responsible for strengthening the promotion and protection of human rights around the world.
The Resolution:
It called on the UNHRC to set up a permanent commission to probe human rights violations in Gaza, West Bank and Palestine.
It was adopted with the vote of 24 members. Nine voted against, and 14, including India, abstained.
Among the countries that abstained on the vote, along with India, were France, Italy, Japan, Nepal, the Netherlands, Poland, and South Korea.
China, Pakistan, Bangladesh, and Russia were among those who voted in favor; Germany, the UK, and Austria voted against the resolution.
As it was passed, an independent commission of inquiry was formed to investigate violations of international law by Israel.
Palestine's Stand:
The resolution is not an aberration to the Human Rights Council. It is the by-product of extensive multilateral consultations.
It is the consolidation of years and thorough investigations into and reporting on Israel's grave violations by States, UN experts, Human Rights Treaty Bodies, and international organizations.
The Palestinian people were deprived of the applicability of international human rights law.
The root causes of the injustice against the Palestinian people were dispossession, displacement, colonization by Israel.
Therefore, India's abstention stifles the important work of the Human Rights Council at advancing human rights for all peoples, including those of the Palestinian people.
India missed an opportunity to join the international community at this turning point, both crucial and long overdue, on the path to accountability, justice, and peace.