New Standards For Food Serving Utensils : Bureau Of Indian Standards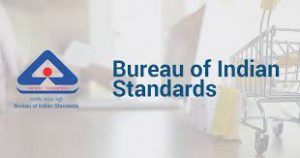 The Bureau of Indian Standards (BIS) has published new standards for Food Serving Utensils Made from Agri By-Products.
Food Serving Utensils made from Agricultural by products is aimed at reducing plastic pollution and promoting sustainability.
Using biodegradable agri by-product utensils can contribute towards environmental safety, conserve natural resources, and promote a circular economy.
These utensils are free from harmful additives and ensure consumer well-being.
The standard also creates economic opportunities for farmers.
It supports sustainable agricultural practices, contributing to rural development.
In India, numerous large-scale and Micro, Small, and Medium Enterprises level manufacturers are actively contributing to the production of biodegradable cutlery, they will benefit immensely from this Standard.
Bureau of Indian Standards:-
BIS is the National Standard Body of India.
It was established in 1986.
It was originally enacted under Bureau of Indian Standards Act, 1986.
A new act to replace the BIS Act of 1986 was introduced in the Lok Sabha, which was subsequently passed by both houses of the Parliament in 2016.
Headquarter : New Delhi.