Learning Science Via Standards : Bureau Of Indian Standards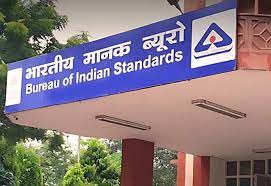 The Bureau of Indian Standards (BIS), has launched 'Learning Science via Standards', a unique initiative for students.
Learning Science via Standards focuses on a series of lesson plans aimed to use scientific concepts, principles and laws to help students understand their practical applications in manufacturing, functioning and testing of quality characteristics of different products as stated in the relevant Indian Standards.
The series is in a continuum with an earlier BIS initiative under which 'Standards Clubs' are being established in educational institutions across India.
Benefits:

Bridges the gap between theory and real-life usage of science education.
Contributes towards the capacity building to successfully engage in a variety of economic sectors in the country.