NIMHANS:Set Of Guidelines On The Management Of Mental Health Issues: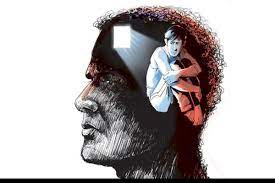 Acting on the request of the Ministry of Home Affairs, NIMHANS, an Institute of National Importance, issued a set of guidelines on the management of mental health issues of the prisoners and prison staff.
NIMHANS Guidelines:
Gatekeeper Model for Identification of Mental Illness:

In this model, selected inmates, trained to identify prisoners at risk of suicide, would refer them to treatment or supportive services.
It is a step to prevent suicides triggered by mental health issues in prisons across the country.
There is prevalence of mental illness and substance use disorder in about 80% of the prison population.

For Mental Health Treatment:

Prisoners with mental disorders had to be regularly assessed for severity of suicidal risk and also put on regular and supervised medication.
To address the prisoner's mental health needs, the correctional facility should have links to community-based initiatives like the District Mental Health Programme.

Buddy System for Social Intervention:

It is a type of social support through trained prisoners called "buddies" or "listeners".
It was found to have a good impact on the well-being of suicidal prisoners. Periodic telephone conversations with friends and family would also foster support.
e-Mulakat is an online platform enabling relatives/friends/ advocates of prisoners to book prior appointments for interviewing prisoners through the National Prisons Information Portal.