Karnataka State Mental Health Authority: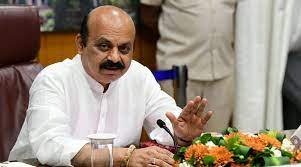 Formation of Karnataka State Mental Health Authority in process.
According to WHO, Mental health is a state of well-being in which an individual realizes his or her own abilities, can cope with the normal stresses of life, can work productively and is able to make a contribution to his or her community.
Mental health issues following the COVID-19 pandemic stem from 'normal' people being exposed to 'extraordinary situations'.
The presentations are myriad, and include emotional difficulties like anxiety, depression, biological effects like sleep, appetite disturbances, substance misuse and post-traumatic distress.
More complex array of challenges to vulnerables like women,children and elderly facing domestic violence,social isolation, increased screen time and poverty have negatively affected their mental health.
According to WHO(2020):
India accounts for 36.6 percent of suicides globally.
About 7.5 per cent Indians suffer from some mental disorder and by the end 2020 it will shoot upto roughly 20 percent.
According to the numbers, 56 million Indians suffer from depression and another 38 million Indians suffer from anxiety disorders.
The contribution of mental disorders to the total disease burden in India in terms of DALYs(Disability adjusted life year) increased from 2.5% in 1990 to 4.7% in 2017.
But, per 100,000 population there are psychiatrists (0.3), nurses (0.12), psychologists (0.07) and social workers (0.07), while the desirable number is anything above 3 psychiatrists and psychologists per 100,000 population.