NPCI PayAuth Challenge Hackathon: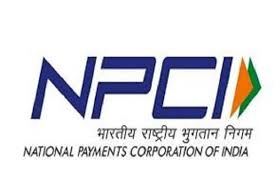 The National Payments Corporation of India (NPCI) has announced to launch the 'NPCI PayAuth Challenge'. It is a global-level hackathon that will be organized to get the alternatives of the authentication of Unified Payments Interface (UPI) transactions. One such alternative option is the use of biometric while making transactions.
NPCI PayAuth Challenge hackathon is supported by APIX.
APIX is the first cross-border and open architecture API marketplace of the world besides being a sandbox platform.
Sandbox platform is used to test or run the programs without impacting the application for which the test is being conducted.
NPCI PayAuth Challenge
This hackathon is being organized with the objective of exploring the feasibility of alternative payment authentication mechanisms.
It also seeks to study the user behavior towards the authentication mechanisms.
The motive is to find alternate solutions such as Biometric verification and similar innovations in order to authorize the payments on the UPI platform.
To explore the options, the NPCI has invited the Fintech, solution providers, and developers to submit their unique solutions.
The solution should be simple and should integrate the innovative technology into UPI.
The hackathon will be a global contest for individuals and enterprises.
It will offer technology solutions in payments which are especially suited for start-ups.