OCI Card Holders::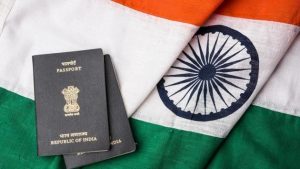 The Delhi High Court has said that the Foreigners Regional Registration Office (FRRO) cannot insist on the physical or virtual presence of both the spouses for processing Overseas Citizenship of India (OCI) card applications for one of them.
The High Court's order came while asking the FRRO to accept the OCI card application of an Iranian woman, who has been living separately in Bengaluru after her relationship with her husband, an Indian citizen, turned sour.
The Government of India launched the 'Overseas Citizenship of India (OCI) Scheme' by making amendments to the Citizenship Act, 1955 in 2005.
On 09 January 2015, the Government of India discontinued the PIO card and merged it with OCI card.
Eligibility:
The Government of India allows the following categories of foreign nationals to apply for OCI Card.
Benefits for OCI cardholders:
Lifelong Visa to visit India multiple times. (special permission needed for research work in India).
No need to register with Foreigners Regional Registration Officer (FRRO) or Foreigners Registration Officer (FRO) for any length of stay.
Except for acquisition of agricultural and plantation properties, OCI card holders have similar facilities that are extended to NRIs in economic, financial and educational fields.
Same treatment as of NRIs in respect to Inter-country adoption of Indian children.
Also treated at par with NRIs regarding – entry fees for national monuments, practice of professions like doctors, dentists, nurses, advocates, architects, Chartered Accountants & Pharmacists.
At par with NRIs to participate in All India Pre-medical tests and such.
Treated at par with Indian citizens in matters of traffic in airfares in Indian domestic sectors.
Same entry fee as for Indians for entry into India's national parks and wildlife sanctuaries.
OCI booklet can be used as identification to avail services. An affidavit can be attached with local address as residential proof.