Daily Current Affairs for Government Exams:
Today Current Affairs: 17th July 2020 for UPSC IAS exams, State PSC exams, SSC CGL, State SSC, RRB, Railways, Banking Exam & IBPS, etc
Contents:
India's Voluntary National Review (VNR) of Sustainable Development Goals (SDG):
Grant in Aid for Rural Local Bodies:
Animal Husbandry Infrastructure Development Fund (AHIDF):
The dichotomy in Animal Sacrifice: SC:
Ministry of External Affairs (MEA) has confirmed that India is no longer involved in the Farzad-B gas field project of Iran.
Other important current affairs.
1. India's Voluntary National Review (VNR) of Sustainable Development Goals (SDG):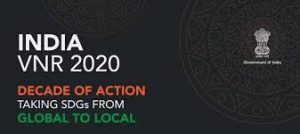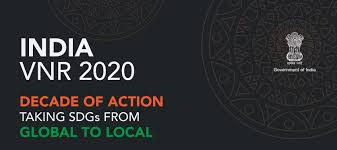 According to India's Voluntary National Review (VNR) of Sustainable Development Goals (SDG) at least 271 million people were lifted out of multi-dimensional poverty between 2005-06 and 2016-17.
The VNR of SDGs has been presented by the Niti Ayog at the High-Level Political Forum on Sustainable Development.
Related Data:
The estimates presented were drawn from the 2019 global Multidimensional Poverty Index (MPI) released in July 2019.
Over 640 million people across India were in multidimensional poverty in 2005-2006.
The number of people living under poverty decreased to around 369.55 million by 2016-2017.
However, 27.9% of India's population was still poor in 2016-17
Poverty Reduction: In rural areas poverty reduction has outpaced that in urban areas.
Multidimensional Poverty Index
The Multidimensional Poverty Index was launched by the United Nations Development Programme (UNDP) and the Oxford Poverty & Human Development Initiative (OPHI) in 2010.
MPI is based on the idea that poverty is not unidimensional (not just depends on income and one individual may lack several basic needs like education, health etc.), rather it is multidimensional.
The index shows the proportion of poor people and the average number of deprivations each poor person experiences at the same time.
MPI uses three dimensions and ten indicators which are:

Education: Years of schooling and child enrollment (1/6 weightage each, total 2/6);
Health: Child mortality and nutrition (1/6 weightage each, total 2/6);
Standard of living: Electricity, flooring, drinking water, sanitation, cooking fuel and assets (1/18 weightage each, total 2/6)

A person is multidimensionally poor if she/he is deprived in one third or more (means 33% or more) of the weighted indicators (out of the ten indicators).
Those who are deprived in one half or more of the weighted indicators are considered living in extreme multidimensional poverty.
MPI is significant as it recognizes poverty from different dimensions compared to the conventional methodology that measures poverty only from the income or monetary terms.
2.Grant in Aid for Rural Local Bodies: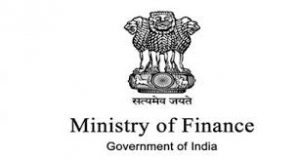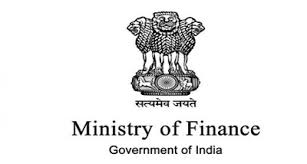 Recently, the Ministry of Finance has released a part of grants-in-aid of Rs. 15187.50 crore for around 2.63 lakh Rural Local Bodies (RLBs) of 28 States.
This has been made on the recommendations of the Ministry of Panchayati Raj and the Department of Drinking Water and Sanitation, Ministry of Jal Shakti.
This forms part of the Tied Grant as recommended by the 15th Finance Commission (FC) for the Financial Year (FY) 2020-2021.
Key Points
Recommendation of 15th FC: It recommended the grant in aid of Rs. 60,750 crore for (FY 2020-21) the RLBs which is the highest ever allocation made by the Finance Commission in any single year.
Allocation: It will be allocated in two parts, namely Basic Grant and Tied Grant in 50:50% mode.
Basic Grant: These grants are untied and can be used by RLBs for location-specific needs, except for salary or other establishment expenditure
Untied funds are utilised for the works of emergent nature which are normally not covered under the schemes decentralized at the district level.
Tied Grants: These are used for the basic services of:

Sanitation and maintenance of Open-Defecation Free (ODF) status.
Supply of drinking water, rain water harvesting and water recycling.

The RLBs shall, as far as possible, earmark one half of these grants each to these two critical services.
However, if any RLB has fully saturated the needs of one category it can utilize the funds for the other category.
Distribution: The State Governments will be distributing the grants to all the tiers of of the Panchayati Raj -village, block and district including the traditional bodies of 5th and 6th Schedule areas based on the accepted recommendations of the latest State Finance Commission (SFC) and in conformity with the recommendations of the 15th FC.
Assistance: The Ministry of Panchayati Raj would support the states in effective utilization of the grants by providing Web/IT enabled platforms for planning, monitoring, accounting / auditing of the works and funds flow at the level of each of the RLBs.
3.Animal Husbandry Infrastructure Development Fund (AHIDF):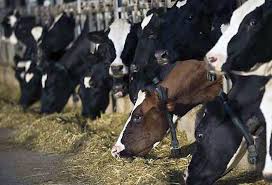 Union Minister of Animal Husbandry launched the Implementation Guidelines for Animal Husbandry Infrastructure Development Fund (AHIDF), a first type of scheme for private sector.
The INR 15,000 crore AHIDF and the interest subvention scheme for private investors will ensure availability of capital to meet upfront investment required for these projects and also help enhance overall returns/ pay back for investors.
The eligible beneficiaries under the Scheme would be Farmer Producer Organizations (FPOs), MSMEs, Section 8 Companies, Private Companies and individual entrepreneurs with minimum 10% margin money contribution by them. The balance 90% would be the loan component to be made available by scheduled banks.
Government of India will provide 3% interest subvention to eligible beneficiaries.
There will be 2 years moratorium period for principal loan amount and 6 years repayment period thereafter.
Government of India would also set up Credit Guarantee Fund of Rs. 750 crore to be managed by NABARD. Credit guarantee would be provided to those sanctioned projects which are covered under MSME defined ceilings.
Guarantee Coverage would be upto 25% of Credit facility of borrower.
The beneficiaries intending to invest for establishing dairy and meat processing and value addition infrastructure or strengthening of the existing infrastructure can apply for loan in the scheduled bank through "Udyami Mitra" portal of SIDBI.
4.The dichotomy in Animal Sacrifice: SC: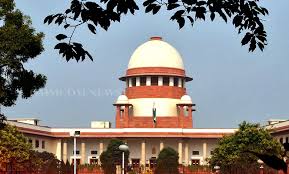 Recently, the Supreme Court has issued a notice to the Kerala government on a plea challenging the Kerala Animals and Birds Sacrifices Prohibition Act, 1968.
The Act prohibits sacrifice of animals and birds in temples to 'please' the deity.
It also criminalises the intent behind the animal sacrifice and not animal sacrifice per se.
If the sacrifice is not for pleasing any deity but for personal consumption even in the precincts of the temple, it is not forbidden.
Background:
The plea challenged the 16th June 2020 Kerala High Court order upholding the 1968 Act.
Essential Practice: The petitioners, who are Shakthi worshippers, appealed that animal sacrifice is an integral part of the worship and an essential religious practice.
They are unable to perform "Bali" rituals after the ban which they believe is diminishing the family deity's power.
Shaktism or Shakthi tantric practice is a major tradition of Hinduism and as per its scriptures and practices, animal sacrifice is essential and unavoidable.
Discriminatory: It was also argued that the Act applies only to Hindus but does not stop other religions from practising it which is arbitrary and violative of Article 14 (Right to Equality before the Law) of the Constitution.
Petitioners referred to bird sacrifice at a Church in Kochi and the festival of Bakrid which have not been banned.
According to the state assembly, killing animals in other religious practices cannot be considered as a sacrifice because the animals are later cooked and consumed.
Enforce Blanket Prohibition: They held that if the killing of animals and birds was to be prohibited, it should be for all purposes, religious or otherwise.
Supreme Court's Reaction:
The SC highlighted the dichotomy in animal protection law which allows the killing of animals for food but does not permit the killing of animals as an offering to a deity.
The court raised an important question of "Is killing, not cruelty?" and highlighted the Prevention of Cruelty to Animals Act, 1960 which allows the killing of animals but prohibits cruelty to animals.
According to the SC, there may be a point in saying that taking lives is permissible in certain circumstances but cruelty is not.
5. Ministry of External Affairs (MEA) has confirmed that India is no longer involved in the Farzad-B gas field project of Iran.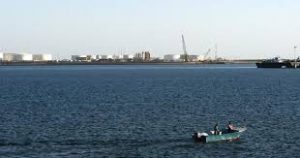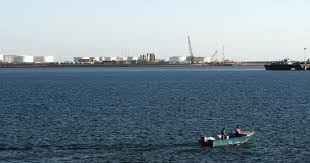 Further, it said that India has not received any response from Iran since December 2019 on the future of the Chabahar-Zahedan railway project as well.
It cited policy changes by the Iranian government, Iran's uncertain finances, and the USA sanctions situation as the reasons behind the decisions on Indian infrastructure projects in Iran.Farzad-B Gas Field:
It is located in Persian Gulf (Iran).
The contract for exploration of the field was signed in 2002 by Indian consortium comprising ONGC Videsh, Indian Oil Corporation and Oil India.
The contract expired in 2009 after declaration of commerciality of the field, based on the gas discovery.
It has gas reserves of more than 19 trillion cubic feet.
ONGC has invested approximately USD 100 million.
Since then, the consortium has been trying to secure the contract for development of the field.
The major dispute between India and Iran was over setting up of two pipelines, and also over money to be quoted on the development plan.
Around 75% of the deal was finalised by May 2018, when the USA unilaterally withdrew from the nuclear deal and announced sanctions on Iran.
In January 2020, India was informed that in the immediate future, Iran would develop the field on its own and would like to involve India appropriately at a later stage.
Chabahar-Zahedan Railway Project:
In the 'New Delhi Declaration' signed in 2003, both countries had decided to jointly develop the Chabahar Port complex.
The Port development was exempted from the sanctions.
India's main investment in the Chabahar Port where it has taken over operations of one terminal, had progressed well in the last few years, handling 82 ships with 12 lakh tonnes of bulk cargo in 8200 containers since December 2018.
A contract to develop the 628-km railway line (Chabahar-Zahedan) along the Iran-Afghanistan border was signed in 2016.
IRCON was appointed by the Government of India to assess the feasibility of the project. It was working with CDTIC, an Iranian company.
It had completed the site inspection and review of the feasibility report. The Iranian side was to nominate an authorised entity to finalise outstanding technical and financial issues. India waited for the same.
However, Iran started work on the railway project in July 2020.
India is not part of this project as of now since there is lack of clarity on whether it will attract the USA sanctions.
However, it has conveyed to Iran that it is open to joining the project later.
Other important current affairs:
1.Khadi and Village Industries Commission (KVIC) has opened first-of-its-kind footwear training center in Delhi to train the marginalized community of leather artisans.
The center has been established with the technical knowhow of Central Footwear Training Institute (CFTI), Agra which is a unit of the Ministry of MSME.
The KVIC-CFTI Footwear Training Cum Production Center located at Gandhi Darshan, Rajghat, will provide a comprehensive two months training program to leather artisans for making high-quality footwear. KVIC is setting up a similar footwear training center in Varanasi also.
The artisans will also be provided a tool kit worth five thousand rupees for carrying out their activities in future.
2.The first trial container ship from Kolkata to Agartala through Chattogram port of Bangladesh was flagged off by the Union Shipping Minister.
The trial consignment includes TMT steel bars destined for Tripura and pulses for Assam. After reaching Chattogram, the consignment will move to Agartala on Bangladeshi trucks.
The trial run follows the understanding reached between the two countries during the visit of PM Sheikh Hasina to India in 2019 when the Standard Operating Procedures (SoP) for the use of Chattogram and Mongla ports for transit of goods was finalised.
The operationalisation of these ports of transit for Indian goods will significantly reduce the time taken in carrying goods through Bangladesh while it will also enhance business and revenue for Bangladesh as its trucks and vessels will be used to move the Indian cargo.
In recent years both the countries have enhanced cooperation in shipping and inland water trade. Under the Protocol on Inland Water Transit and Trade, in addition to the six existing Ports of Call, five more in each country have been added recently.
3.Rajasthan Speaker CP Joshi has served notices to 19 Congress MLAs including Sachin Pilot asking them why they cannot be disqualified. The MLAs have time until July 17 to reply.
The Congress in its complaint to the Speaker has accused the rebel MLAs of attempting to jump parties.
The notice has been served under the Tenth Schedule of the Constitution, popularly known as the anti-defection law.
Courts have been extremely reluctant to interfere with the powers of the Speaker under the Tenth Schedule.
While deciding on the disqualification, the Speaker exercises powers that have been conferred to him under the Constitution.
Even when challenged, as it was in the case of Karnataka in 2019, the court gave time to the Speaker to decide on the pleas.
4.World Intellectual Property Indicators-2019 Report:
As per World Intellectual Property Indicators-2019 Report, India has emerged as the top tenth nation in the ranking of the total (resident and abroad) Intellectual Property (IP) filing activity.
With government push to schemes like 'Make in India', 'Skill India' and now 'Atma-nirbhar Bharat', IP Filing and grant activity is likely to increase.
IP-intensive industries have been identified as an important and integral part of a country's economy and account for more jobs and a larger share of its GDP.
The National IPR Policy, launched in May 2016, to promote strong IP regime in the country encourages innovation to achieve Country's industrial and economic development goals. This will provide efficient IP ecosystem and build up pace of industrial growth in the country.
5.Union HRD Minister launched the first on-line NISHTHA programme for 1,200 Key Resources Persons of Andhra Pradesh.
These resource persons will help in the mentoring of teachers of Andhra Pradesh, who will take online NISHTHA training on DIKSHA later on.
The initiative is an Integrated Teacher Training Programme of the Department of School Education and Literacy, Ministry of HRD as part of its National Mission to improve learning outcomes at the Elementary level under the Centrally Sponsored Scheme of Samagra Shiksha.
In 2019, NISHTHA was launched in face-to-face mode. Thereafter, 33 states/UTs have launched this programme in their states/UTs.
Around 23,000 Key Resource Persons and 17.5 lakh teachers and school heads have been covered under this NISHTHA face to face mode till date.
6.BIRAC has announced that ZyCoV-D, the plasmid DNA vaccine designed and developed by Zydus and partially funded by the Department of Biotechnology (DBT) has initiated Phase I/Phase II clinical trials in healthy subjects, making it the first indigenously developed vaccine for COVID-19 to be administered in humans in India.
DBT has partnered with Zydus to address rapid development of an indigenous vaccine for COVID-19 under the National Biopharma Mission.
National Biopharma Mission (NBM): It is an industry-academia collaborative mission for accelerating biopharmaceutical development in the country.
It was launched in 2017 at a total cost of Rs 1500 crore and is 50% co-funded by World Bank loan.
It is being implemented by the Biotechnology Industry Research Assistance Council (BIRAC).
Under this Mission, the Government has launched Innovate in India (i3) programme to create an enabling ecosystem to promote entrepreneurship and indigenous manufacturing in the biopharma sector.
7.APT29 (also known as 'the Dukes' or 'Cozy Bear') is a cyber espionage group, almost certainly part of the Russian intelligence services.
The group uses a variety of tools and techniques to predominantly target governmental, diplomatic, think-tank, healthcare and energy targets for intelligence gain.
APT29 is using custom malware known as 'WellMess' and 'WellMail' to target a number of organisations globally.
Now, it is accused of trying to steal vaccine data.
8.Union Minister for Tourism inaugurated the project of "Development of Pilgrimage Amenities at Somnath, Gujarat." This project, sanctioned under the PRASHAD scheme in March 2017 has been successfully completed with the cost of Rs. 45 crores
The 'National Mission on Pilgrimage Rejuvenation and Spiritual, Heritage Augmentation Drive' (PRASHAD) was launched by the Ministry of Tourism in the year 2014-15 with the objective of integrated development of identified pilgrimage and heritage destinations.
The scheme aimed at infrastructure development such as entry points (Road, Rail and Water Transport), last mile connectivity, basic tourism facilities like Information Centers, ATM/ Money exchange, eco-friendly modes of transport, area Lighting and illumination with renewable sources of energy, parking, drinking water, toilets etc.
9.Government has decided to allow Invalid Pension to Armed Forces Personnel with less than 10 years of qualifying service.
This pension is granted to the Armed Forces Personnel who is invalided out of service on account of disability which is accepted as Neither Attributable to Nor aggravated (NANA) by Military Service.
It will be available to those Armed Forces Personnel who were in service on or after 4th January 2019. Earlier, the minimum period of qualifying service actually rendered and required for invalid pension was ten years or more.
By this decision, Armed Forces Personnel whose service is less than ten years and became invalided out of service on account of any bodily or mental infirmity which is NANA by Military service and which permanently incapacitates them from military service as well as civil re-employment, will be benefited.
10.The Office of the Registrar General's Sample Registration System (SRS) has released a special bulletin on Maternal Mortality in India 2016-18.
As per the World Health Organization, maternal death is the death of a woman while pregnant or within 42 days of termination of pregnancy, from any cause related to or aggravated by the pregnancy or its management.
Maternal Mortality Ratio of the Country:

MMR has declined to 113 in 2016-18 from 122 in 2015-17 and 130 in 2014-2016.
MMR is defined as the number of maternal deaths during a given time period per 1,00,000 live births during the same time period.

The target 3.1 of Sustainable Development Goals (SDGs) set by the United Nations aims at reducing the global maternal mortality ratio to less than 70 per 1,00,000 live births.
MMR of Various States:

Assam (215), Uttar Pradesh (197), Madhya Pradesh (173), Rajasthan (164), Chhattisgarh (159), Odisha (150), Bihar (149), and Uttarakhand (99).
The southern States registered a lower MMR — Karnataka (92), Andhra Pradesh (65), Tamil Nadu (60), Telangana (63) and Kerala (43).