Official Recognition To E-Sports: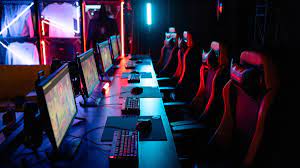 India has officially recognised Esports as a part of 'multisport event
The President of India, amended the regulations governing eSports in accordance with the authority "conferred by clause (3) of Article 77 of the Constitution" and requested the Sports Ministry and the Ministry of Electronics and Information Technology to include "Esports as part of multi-sports events."
According to a gazette notification, E-Sports will now be a part of the "multisports event" category in India. E-Sports will be taken care of by Department of Sports under the Ministry of Youth Affairs and Sports.
Meanwhile, 'Online Gaming' will be under MEITY (Ministry of Electronics and Information Technology).
E-Sports, short for electronic sports, is a form of competition using video games.