Open Network For Digital Commerce: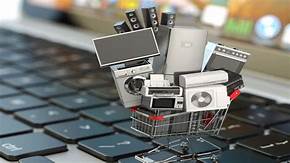 The government has launched the pilot phase of Open Network for Digital Commerce (ONDC) with an aim to "democratise" the country's fast growing digital e-commerce space that is currently dominated by the two U.S.-headquartered firms — Amazon and Walmart.
ONDC is a freely accessible government-backed platform that aims to democratise e-commerce by moving it from a platform-centric model to an open network for buying and selling of goods and services.
Under ONDC, it is envisaged that a buyer registered on one participating e-commerce site (for example, Amazon) may purchase goods from a seller on another participating e-commerce site (for example, Flipkart).
Presently, buyers and sellers have to be on the same app for a transaction which happens through the same platform. For example, a buyer needs to go to Amazon, to buy a product from a seller on Amazon.
It is a not-for-profit organisation that will offer a network to enable local digital commerce stores across industries to be discovered and engaged by any network-enabled applications.
The open network concept extends beyond the retail sector, to any digital commerce domains including wholesale, mobility, food delivery, logistics, travel, urban services, etc.
It is neither an aggregator application nor a hosting platform, and all existing digital commerce applications and platforms can voluntarily choose to adopt and be a part of the ONDC network.
The ONDC aims at promoting open networks developed on open-sourced methodology, using open specifications and open network protocols, independent on any specific platform.
Implementation of ONDC, which is expected to be on the lines of Unified Payments Interface (UPI) could bring various operational aspects put in place by e-commerce platforms to the same level.
The project to integrate e-commerce platforms through a network based on open-source technology has been tasked to the Quality Council of India.
Open source refers to a software program or platform with source code that is readily accessible and which can be modified or enhanced by anyone.
Open source access grants users of an application permission to fix broken links, enhance the design, or improve the original code.