What Is The Indigenisation Of Defence?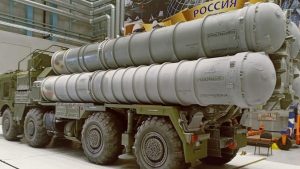 The Navy is ramping up indigenisation efforts especially in weapons and aviation related items in line with the Government's push to cut down on defence imports and boost domestic manufacturing.
Indigenisation efforts has gained further urgency due to ingoing Russian war in Ukraine and the large scale dependency of Indian military on Russian arms and equipment.
Earlier, the Ministry of Defence (MoD) has released the third positive indigenisation list of 101 items, comprising major equipment/platforms.
The Navy has now forward deployed user inputs through Naval Project Management Teams at cluster Headquarters of DRDO and two such clusters are already operational.
These have interfaced with the DRDO labs and their Development cum Production Partners (DcPP) to provide user inputs at every stage to 15 futuristic Technology and 100 plus DRDO projects underway for development of Indian Navy's combat capability.
The Navy has more than 20 Make I & Make II cases being progressed, under various domestic development routes of the procurement procedure.
The 'Make' category of capital acquisition is the cornerstone of the Make in India initiative that seeks to build indigenous capabilities through the involvement of both public and private sector.
'Make-I' refers to government-funded projects while 'Make-II' covers industry-funded programmes.
Make-I is involved in development of big-ticket platforms such as light tanks and communication equipment with Indian security protocols.
Make-II category involves prototype development of military hardware or its upgrade for import substitution for which no government funding is provided.
Indigenisation of Defence:
Indigenisation is the capability of developing and producing any defence equipment within the country for the dual purpose of achieving self reliance and reducing the burden of imports.
Self-reliance in defence manufacturing is one of the key objectives of Department of Defence Production.
Defence Research Development Organisation (DRDO), Defence Public Sector Undertakings (DPSUs) and private organisations are playing a critical role in indigenisation of defence industries.
India is among the world's largest arms importers, and the armed forces are expected to spend about USD 130 billion on defence purchases over the next five years.