Overseas Citizen Of India : Process Of Cancelling The Registration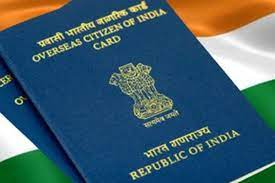 India is in the process of cancelling the registration of more than a dozen Overseas Citizenship of India (OCI) card holders for carrying out pro-Khalistan activities and anti-India propaganda
Overseas Citizen of India (OCI) is given to overseas Indians.
OCI Scheme was introduced by amending the Citizenship Act, 1955, in August 2005.
It provides long-term visa-free travel and stay in India and gives the cardholders a host of privileges normally not given to a foreign national.
A registered OCI is granted multiple entry, multipurpose, life-long visa for visiting India.
He/she is exempted from registration with the Foreign Regional Registration Officer or Foreign Registration Officer for any length of stay in India.