Panel For Studying The Mythical Sarasvati River: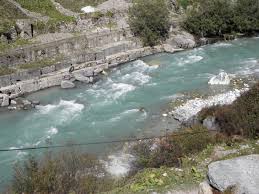 The Centre has reconstituted an advisory committee to chalk out a plan for studying the mythical Sarasvati river for the next two years after the earlier panel's term ended in 2019.
The Archaeological Survey of India (ASI) on March 10 issued a notification for "reconstitution of the Advisory Committee for the Multidisciplinary Study of the River Sarasvati".
The ASI had first set up the committee on December 28, 2017, for a period of two years.
The committee would continue to be chaired by the Culture Minister.
It would include officials from the Culture, Tourism, Water Resources, Environment and Forest, Housing and Urban Affairs Ministries; representatives of the Indian Space Research Organisation; officials from the governments of Gujarat, Haryana, and Rajasthan; and an ASI official.
The committee would review the work done by the previous panel and then formulate a plan.
The committee would advise the Government Departments conducting research.