Farmer Producer Organisations (FPOs):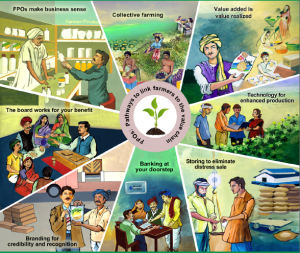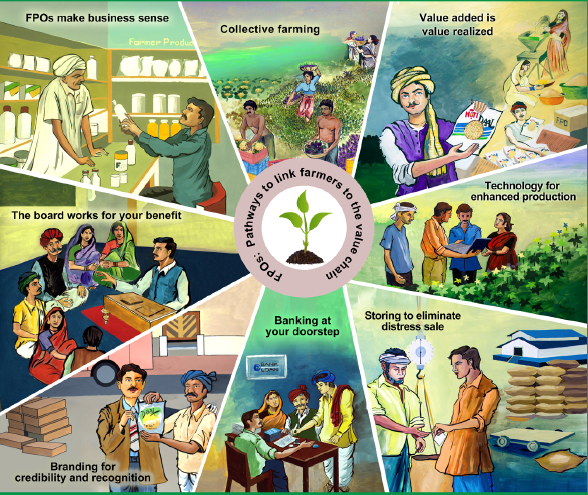 The State of India's Livelihood (SOIL) Report 2021 has stated that just 1-5 % of Farmer Producer Organisations (FPOs) have received funding under central government schemes introduced to promote them in the last seven years.
About the Report:
Access Development Services, a national livelihoods support organisation has prepared the SOIL report.
It has analysed only Farmer Producer Companies (FPC — FPOs registered under The Companies Act, 2013) since they make up a large majority of the organisations started in recent years.
The number of FPOs registered as cooperatives or societies is very small.
Farmer Producer Organisations (FPOs):
The concept of 'Farmer Producer Organisations (FPO)' consists of collectivization of producers especially small and marginal farmers so as to form an effective alliance to collectively address many challenges of agriculture such as improved access to investment, technology, inputs, and markets.
FPO is one type of Producer Organisation (PO) where the members are farmers.
A PO is a legal entity formed by primary producers, viz. farmers, milk producers, fishermen, weavers, rural artisans, craftsmen.
Voluntary Organisations: FPOs are voluntary organizations controlled by their farmer-members who actively participate in setting their policies and making decisions.
They are open to all persons able to use their services and willing to accept the responsibilities of membership, without gender, social, racial, political or religious discrimination.
Provide Education and Training: FPOs operatives provide education and training for their farmer-members, elected representatives, managers, and employees so that they can contribute effectively to the development of their FPOs.