PM Gati Shakti Entails The Geospatial Mapping: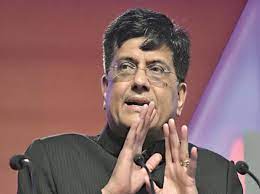 PM Gati Shakti entails the geospatial mapping of everything in the country, different layers of maps which talk to each other, leading to integrated planning, with better optimization of time and cost.
Geospatial technology uses tools like GIS (Geographic Information System), GPS (Global Positioning System) and Remote Sensing for geographic mapping and analysis.
These tools capture spatial information about objects, events and phenomena (indexed to their geographical location on earth, geotag).
The location data may be Static or Dynamic.
Static location data include position of a road, an earthquake event or malnutrition among children in a particular region while dynamic location data include data related to a moving vehicle or pedestrian, the spread of an infectious disease etc.
The technology may be used to create intelligent maps to help identify spatial patterns in large volumes of data.
The technology facilitates decision making based on the importance and priority of scarce resources.
PM GatiShakti:
It is a digital platform that connects 16 ministries — including Roads and Highways, Railways, Shipping, Petroleum and Gas, Power, Telecom, Shipping, and Aviation.
It aims to ensure holistic planning and execution of infrastructure projects.
The portal will offer 200 layers of geospatial data, including on existing infrastructure such as roads, highways, railways, and toll plazas, as well as geographic information about forests, rivers and district boundaries to aid in planning and obtaining clearances.
The portal will also allow various government departments to track, in real time and at one centralised place, the progress of various projects, especially those with multi-sectoral and multi-regional impact.