PM-Svanidhi Scheme: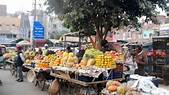 12-13% NPAs in loans given to street vendors under Prime Minister's Street Vendors AtmaNirbhar Nidhi (PM-Svanidhi) scheme (Ministry of Housing and Urban Affairs Minister)
Svanidhi Mahotsav: a series of cultural events for street vendors and the public, to be rolled out in 75 cities
At first vendors can avail of loans up to ₹10,000 each. After repayment of the first loan, the vendors are eligible for a second loan of ₹20,000 and then the third loan of ₹50,000.
On timely/early repayment of the loan, an interest subsidy of 7% per annumwill be credited to the bank accounts of beneficiaries through direct benefit transfer on a six-monthly basis.
The scheme incentivises digital transactions by the street vendors through monthly cash back.
It will integrate the UdyamiMitra portal of SIDBI for credit management and the PAiSA portal of MoHUAto administer interest subsidy automatically.