Porter Prize 2023: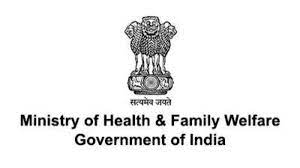 The Union Health Ministry has been awarded the Porter Prize 2023 for successfully combating the COVID-19 crisis.
The prize was announced at The India Dialog, organized by Institute for Competitiveness (IFC) and US Asia Technology Management Center (USATMC) at Stanford University on February 23-24,
The award was presented to the Ministry of Health and Family Welfare (MoHFW) in the virtual presence of Union Health Minister Mansukh Mandaviya and Secretary, MoHFW.
The theme of the two-day conference was The Indian Economy 2023: Innovation, Competitiveness and Social Progress.
The prize recognizes the strategy followed by the government of India in managing COVID-19, the approach and involvement of various stakeholders, especially the involvement of ASHA workers in the industry to create PPE kits
.Porter Prize is named after US citizen Michael E Porter, an economist, researcher, author, advisor, speaker and teacher.
He has brought economic theory and strategy concepts to bear on many of the most challenging problems facing corporations, economies and societies, including market competition and company strategy, economic development, environment and healthcare.