Pradhan Mantri Rashtriya Bal Puraskar: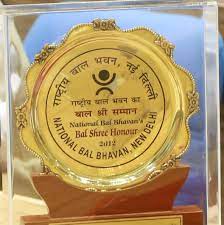 29 Children have been conferred the Pradhan Mantri Rashtriya Bal Puraskar this Year, selected from all regions of the country for their exceptional achievements in Innovation (7), Social Service (4), Scholastic (1), Sports (8), Art & Culture (6) and Bravery (3) categories.
There are 15 Boys and 14 Girls among the awardees belonging to 21 States and UTs.
The cash prize of Rs.1,00,000/- was given to the awardees of PMRBP 2022.
The award is given by Ministry of Women and Child Development every year to recognize exceptional achievements of our children in various fields i.e., innovation, scholastic achievements, social service, arts & culture, sports and bravery.
During the function, PM Modi gave digital certificates to the 61 winners of PMRBP 2021 and 2022 using a Block Chain-driven technology developed by IIT Kanpur under the National Blockchain Project.
The digital certificates are stored on digital wallets installed on the mobile devices of the recipients.
The digital certificates issued using the blockchain driven technology are unforgeable, globally verifiable, selectively disclosable and sensitive to user content.
Block Chain Technology is being used for the first time for giving certificates to the awardees.