Procurement Of Indigenously-Developed "Tactical LAN Radio": Indian Army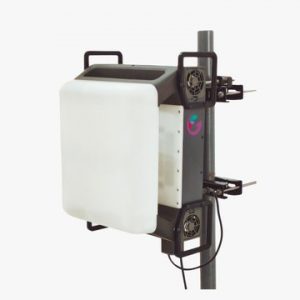 The Indian Army recently said it has sealed a deal with a Bengaluru-based company to procure the indigenously-developed "tactical LAN radio".
It is the second contract that the Army has firmed up under the framework of Innovations for Defence Excellence (iDEX).
Tactical LAN Radio is a state-of-the-art high-bandwidth backhaul wireless radio equipment for the provisioning of reliable and failsafe communication.
The LAN radio solution offers an enhanced range of communication and embedded frequency hopping mechanism to preclude chances of interception.
It provides long-range point-to-multipoint high-bandwidth communication.
The system also incorporates enhanced safety features and can operate continuously for 48 hours on a single-set basis, without any breakdown.
iDEX (Innovations for Defence Excellence):
It is the flagship initiative of the Ministry of Defence (MoD), launched in April 2018.
Aim is to achieve self-reliance and foster innovation and technology development in Defence and Aerospace by engaging Industries including MSMEs, start-ups, individual innovators, R&D institutes and academia.