Project Worldcoin: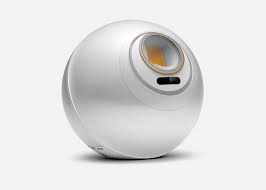 A project called Worldcoin has been launched by OpenAI, an Artificial intelligence company. The project claims to be building the world's largest identity and financial public network.
Project Worldcoin is an initiative to create a digital network in which everyone can claim some kind of stake, and join the digital economy.
The initiative uses a device called "Orb" to collect biometric (iris) data and help participants get a World ID through the World app.
With the app, participants can collect a cryptocurrency called Worldcoin [WLD].
Users need to be willing to scan irises and/or get their own irises scanned to make the Worldcoin network possible.
Those who have their irises scanned and collect a World ID can use this to claim the WLD crypto, which they may use for transactions (if possible and legal) or hold on to the asset in the hope that its price might rise.
Worldcoin claims that using biometric information to avoid duplication is a valid method for including everyone in its network.
This process is called "proof of personhood" and makes sure that people do not sign themselves up multiple times in exchange for crypto.