Pulitzer Prize 2022: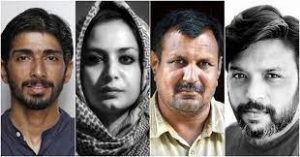 A team of four Indian photographers from Reuters news agency — slain photojournalist Danish Siddiqui, Adnan Abidi, Sanna Irshad Mattoo and Amit Dave — have won the 2022 Pulitzer Prize for feature photography for their coverage of the Covid-19 crisis in India.
Arguably the most coveted award for journalists from across the world, the Pulitzer is announced by America's Columbia University and bestowed on the recommendation of the Pulitzer Prize Board.
The Pulitzer Prize is an award for achievements in newspaper, magazine, online journalism, literature and musical composition within the United States.
It was established in 1917 by provisions in the will of Joseph Pulitzer.
Prizes are awarded yearly in twenty-one categories.
Indians who have previously won the Pulitzer
A member of the Ghadar Party in America, Indian-American journalist Gobind Behari Lal, was the first from India to win the Pulitzer Prize for journalism in 1937.
He won the award for reporting with four others, for their coverage of science at the tercentenary of Harvard University.
In 2000, London-born Indian-American writer Jhumpa Lahiri won the Pulitzer Prize in Fiction for her debut short story collection Interpreter of Maladies.
In 2011, Siddhartha Mukherjee (Indian-American physician, biologist and author) won the Pulitzer Prize for General Non-Fiction for his demystification of cancer in The Emperor of All Maladies: A Biography of Cancer.