QR Code-Based Coin Vending Machine: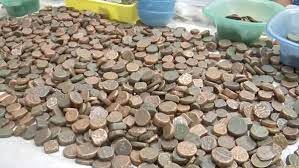 To improve the distribution of coins, the RBI is preparing a pilot project on QCVM in collaboration with a few leading banks
QCVM is a cashless coin dispenser that dispenses coins in exchange for a bank account debit via the Unified Payments Interface (UPI).
Unlike traditional cash-based Coin Vending Machines, the QCVM would not require banknote tendering or validation.
This will offer ease and ready access to coins for customers via the UPI facility.