Rail Vikas Nigam Limited : Navratna Status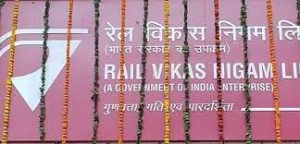 RVNL , a Central Public Sector Enterprise under the Ministry of Railways, has been granted Navratna status.
The company, incorporated in 2003, was established to implement railway infrastructure projects and raise extra-budgetary resources for Special Purpose Vehicles (SPVs).
RVNL began operations in 2005 and was granted Mini-Ratna status in 2013.
RVNL is responsible for undertaking Rail project development and execution of works, creating project specific SPVs, and handing over completed railway projects to the relevant Zonal Railway for operation and maintenance.
The grant of Navratna status to RVNL provides it with more operational freedom, financial autonomy, and enhanced delegation of powers.
Navratna status:
It is a recognition given by the Indian government to select public sector enterprises (PSEs) that have financial and operational autonomy.
This status enables PSEs to invest up to Rs. 1000 crore without any approval from the central government, giving them more flexibility in decision making, personnel management, and joint ventures.