Karnataka Prevention of Slaughter and Preservation of Cattle Ordinance, 2020: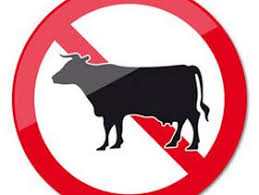 Karnataka government has given an undertaking to the High Court that no coercive action will be initiated for transporting cattle in breach of the Cattle Ordinance, 2020 till the relevant rules are brought into force based on the draft rules notified recently.
The court is hearing PIL petitions challenging the constitutional validity of the Ordinance promulgated recently.
The government is yet to frame rules prescribing manner of cattle transportation.
There have been apprehensions about likely prosecution of farmers for transporting cattle within the State even for the exemption granted for bonafide agriculture and animal husbandry.
Controversial Provisions:
Police officers ranked sub-inspector and above or a competent authority will have the power to search premises and seize cattle and materials used or intended to use to commit the offence.
Such seizures, if any, will then be reported before the Sub Divisional Magistrate without unreasonable delay.
It is a cognizable offence, violators can attract three to seven years of imprisonment.
While a penalty between Rs 50,000 and Rs 5 lakh can be levied for the first offence, second and subsequent offences can attract penalties ranging between Rs 1 lakh and Rs 10 lakh.