Restoration Barometer Report 2022: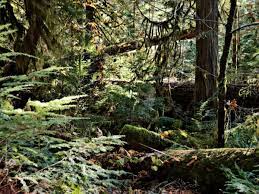 It is Released by IUCN, this report has highlighted the use of the ' Restoration Barometer tool' as the only tool currently used by governments to track progress on the implementation of restoration targets
The tool was 1st launched in 2016 as the Bonn Challenge Barometer
About the report:
Restoration Barometer Report 2022 has highlighted that the investments of $26bn across 18 countries have brought 14 million hectares of degraded landscapes – an area about the size of Greece – under restoration.
Restoration: Ecological restoration aims to recreate, initiate, or accelerate the recovery of an ecosystem that has been disturbed
Bonn Challenge: The Bonn Challenge is a global effort to restore 150 million hectares of the world's degraded and deforested lands by 2020 and 350 million hectares by 2030
IUCN: IUCN is a membership union uniquely composed of both government and civil society organisations.
Created in 1948 and headquartered in Switzerland, it is the global authority on the status of the natural world and the measures needed to safeguard it.