Forabot: The Fossil Sorting Robot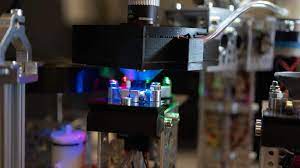 This new technology can automate sorting, manipulating and identifying microscopic marine fossils.
Foraminifera (forams) are very simple microorganisms that secrete a tiny shell.
They have existed on the ocean floor for more than 100 million years.
They leave behind their shells when they die.
Examining these shells gives scientists an insight into the characteristics of the oceans from a time when the forams were alive.
Different types of foram species thrive in the ocean environment and physical inspection and sorting of forams require human time and effort.
With an accuracy rate of 67%, Forabot automates this tedious process.