Restriction Of The Industrial Trans Fatty Acid (TFA) In Food Products To 2 Percent From 2022: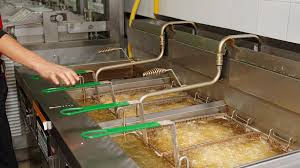 The Food Safety and Standards Authority of India (FSSAI) has restricted the permissible amount of industrial Trans Fatty Acid (TFA) in food products to 2 percent from 2022.
In December, the FSSAI had capped TFAs in oils and fats to 3% by 2021, and 2% by 2022 from the current levels of 5%.
Food products that incorporate edible oils and fats as ingredients, including edible refined oils, vanaspati/partially hydrogenated oils, margarine, vegetable fat spreads, mixed fat spreads, bakery shortenings, fall under the ambit of the newly issued Regulations.
Industrial trans fatty acids:
Trans fatty acids are created in an industrial process that adds hydrogen to liquid vegetable oils to make them more solid, increase the shelf life of food items, and for use as an adulterant as they are cheap.
They are present in baked, fried, and processed foods as well as adulterated ghee which becomes solid at room temperature.
They are the most harmful form of fats as they clog arteries and cause hypertension, heart attacks, and other cardiovascular diseases.