Rohini Sounding Rocket: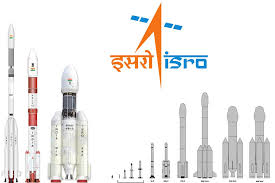 The Indian Space Research Organisation (ISRO) is planning the 200th successful launch of the Rohini RH-200 sounding rocket in a row.
RH-200 of the Rohini sounding rocket family has completed 198 consecutive successful flights.
The 199th launch will happen in October 2022 during the World Space Week (4th-10th October) celebrations.
The 200th will take place either towards the end of October or the beginning of November 2022.
Sounding rockets are one or two stage solid propellant rockets used for probing the upper atmospheric regions and for space research.
Sounding rockets take their name from the nautical term "to sound," which means to take measurements.
They also serve as easily affordable platforms to test or prove prototypes of new components or subsystems intended for use in launch vehicles and satellites.
The launch of the first sounding rocket (American Nike-Apache) from Thumba in 1963, marked the beginning of the Indian Space Programme and was the bedrock of all the vehicles built.
ISRO began with the launch of indigenously built sounding rockets from 1965. The ISRO launched its own version – Rohini RH-75 – in 1967.
In 1975, all sounding rocket activities were cluttered under the Rohini Sounding Rocket (RSR) Programme.
The series of sounding rockets are called Rohini series with RH 200, RH 300 and RH 560 being the most important among them.