Rubber Plantation : Impact On Non-Human Primate Species And Vegetation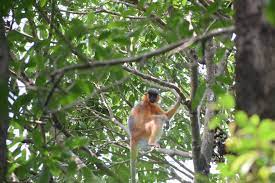 A recent study said that turning the tropical forests into natural rubber plantations in Tripura is negatively impacting non-human primate species and vegetation in the region.
The report highlighted that culturing natural rubber in the last century has brought significant economic benefits for growers.
But excessive rubber plantations are adversely affecting various wildlife and plant species
Natural rubber is a polymer made up of a chemical molecule called isoprene.
Rubber trees require moist and humid climates with heavy rainfall of more than 200 cm.
It grows well in equatorial climates and temperatures above 25 degrees Celsius.
Rubber trees require well-drained, weathered soils.
India is the world's largest producer and the third-largest user of natural rubber.