Bio-Stimulants : Draft Guidelines Report By Agriculture Ministry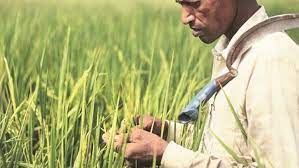 The agriculture ministry has come out with draft guidelines specifying efficacy data and trial reports required for registration of various categories of bio-stimulants under Schedule VI of the FCO Amendment order 2021.
Bio-stimulants are defined as substances or microorganisms that stimulate plant physiological processes and enhance growth, nutrient uptake, and stress tolerance, excluding pesticides and plant growth regulators regulated under the Insecticides Act, 1968.
India has introduced separate regulations for bio-stimulants, making it one of the few countries to do so.
The government issued the bio-stimulant regulation through the FCO Amendment Order in 2021, requiring bio-stimulants to be registered and demonstrate efficacy before being marketed.
Manufacturers must submit data on chemistry, bio-efficacy trials, and toxicity for each product. The Central Bio-stimulant Committee (CBC) will evaluate toxicity data based on safe use history or bio-safety data accepted by Indian or developed country government bodies.
Shelf-life studies, fortification restrictions, and tolerance limits for naturally occurring elements are defined.
Animal testing should be minimized, and scientifically validated in-vitro methods can be accepted.
The data submitted for provisional registration may not need to be resubmitted for regular registration if the composition and claims remain unchanged.