Verkko Software : For Genome Sequencing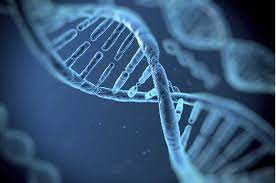 Researchers have developed and released an innovative software 'Verkko' to assemble truly complete, gapless genome sequences from a variety of species.
Verkko software is an innovative software for assembling complete, gapless diploid genomes.
It is developed by researchers from National Institutes of Health (NIH), US.
Verkko grew from assembling the first gapless human genome sequence, which was finished last year by the Telomere-to-Telomere (T2T) consortium, a collaborative project funded by the National Human Genome Research Institute (NHGRI), part of NIH, USA.
Different DNA sequencing technologies generate different types of genomic puzzle pieces. Some are small and highly detailed, while others are much bigger though the image is blurry.
Verkko compares and assembles both types of pieces to generate a complete and accurate picture.
Verkko starts by putting together the small, detailed pieces, creating many partially assembled but disconnected segments of sequence.
Then, Verkko compares the assembled regions with the larger, less precise pieces.
These larger pieces serve as a framework to order the more detailed regions.
The final product is an accurate and complete genome sequence.
This software makes the process of assembling complete genome sequences more affordable and accessible.
It will also accelerate efforts to generate gapless genome sequences of species commonly used in research.