Exercise Dustlik-2: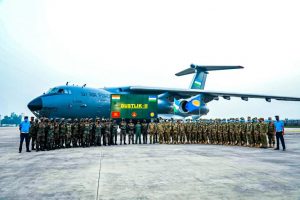 The second edition of India-Uzbekistan joint military exercise "Dustlik-2" started in Chaubatia, Uttarakhand.
Aim of the Exercise: Counter Insurgency (CI) and Counter-Terrorism (CT) operations in mountainous, rural and urban scenarios under the United Nations (UN) mandate.
First Edition: Took place in Tashkent, Uzbekistan in November 2019.
Uzbekistan is important to India for security and connectivity to the Central Asian region and also Iran, it is also one alternative India has with respect to Afghanistan.
Security concerns stemming from the conflict in Afghanistan is one of the major challenges for India's involvement in Central Asia.