Tamil Nadu Kasanoi Erappila Thittam: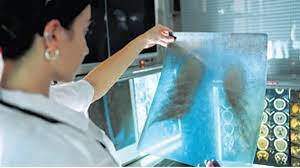 The state of Tamil Nadu in India has successfully reduced early tuberculosis (TB) death rate through a new initiative called the Tamil Nadu Kasanoi Erappila Thittam (TN-KET).
The initiative was launched in April 2022 and implemented in over 2,500 public healthcare facilities in 30 districts.
It utilizes a differentiated TB care approach, assessing whether a patient needs ambulatory care or admission to a healthcare facility at the time of diagnosis.
This approach has helped reduce early TB deaths from over 600 in April 2022 to less than 350 in December 2022.