School To Work Transition Workshop: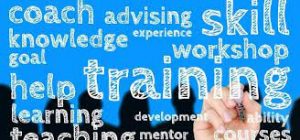 The Ministry of Education and the World Bank organized a workshop on School-to-Work Transition under the STARS Program.
The workshop aimed to strengthen vocational education and discuss skill gap analysis in the six STARS states.
The Strengthening Teaching-Learning and Results for States (STARS) Programme is a world bank aided initiative, to improve the quality and governance of school education in six Indian states of Himachal Pradesh, Kerala, Madhya Pradesh, Maharashtra, Odisha and Rajasthan through the Samagra Shiksha.
It would be implemented as a new Centrally Sponsored Scheme under the Department of School Education and Literacy, Ministry of Education.
Objectives is to Improve learning assessment systems, strengthen classroom instruction and remediation, facilitate school-to-work transition, and strengthen governance and decentralized management.
Expected Beneficiaries is  Around 250 million students (between the age of 6 and 17) in 1.5 million schools and over 10 million teachers will benefit from this USD 500 million programme.
The program strengthens public school education and supports India's goal of providing 'Education for All'.
Contingency Emergency Response Component (CERC) component enables the program to be responsive to any natural, man-made, and health disasters. It helps the government respond to situations leading to loss of learning such as school closures/infrastructure damage and inadequate facilities.